New course for teenagers (level A1 to B1)
|
Beste Freunde A2/2 is available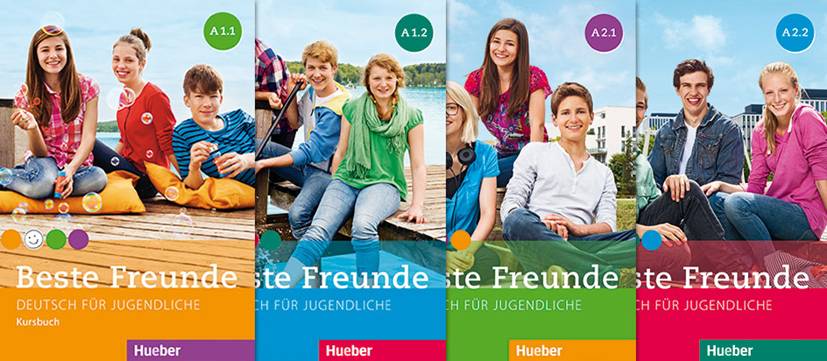 Beste Freunde
is our new course for teenagers (level A1 to B1). A group of teenagers accompanies students through all volumes. They show aspects of everyday life in Germany embedded in entertaining stories and help motivate the learning process.
Beste Freunde
was especially developed for school teaching.
Beste Freunde A2/2 has now been published.